Mischa Maisky — Cello
Mischa Maisky ist der einzige Cellist weltweit, der sowohl bei Mstislaw Rostropowitsch als auch bei Gregor Piatigorsky studiert hat. Rostropowitsch einst pries Mischa Maisky als «... eines der herausragendsten Talente in der jüngeren Cellisten-Generation. Sein Spiel verbindet Poetik und hervorragendes Feingefühl mit viel Temperament und brillanter Technik.»
Mischa Maisky wurde in Lettland geboren, studierte am Moskauer Tschaikowsky Konservatorium, konzertiert auf allen fünf Kontinenten dieser Erde und hat nach seiner Repatriierung nach Israel seinen Lebensmittelpunkt in Brüssel gefunden.
Im Rahmen seines Exklusivvertrags während der letzten 30 Jahren mit der Deutschen Grammophon spielte er mehr als 30 Aufnahmen für dieses herausragende Label ein, mit Orchester wie den Wiener und Berliner Philharmoniker, London Symphony, Israel Philharmonic, Orchestre de Paris, Orpheus und Chamber Orchestra of Europe und andere.
Seine Aufnahmen erregten bei der internationalen Kritik großes Aufsehen und einige davon wurden fünf Mal mit dem Record Academy Prize in Tokyo, drei Mal mit dem Echo Deutscher Schallplattenpreis, dem Grand Prix du Disque in Paris und dem Diapason d'Or ausgezeichnet und für den begehrten Grammy nominiert.
Ein besonderer Höhepunkt seiner Konzerttätigkeit war zweifellos das Jahr 2000, in dem Mischa Maisky den 250. Todestag Johann Sebastian Bachs auf eine ganz besondere Weise würdigte. In einem Konzertmarathon von weit über 100 Konzerten brachte er Bachs Solosuiten weltweit zur Aufführung um seine tiefe Verehrung für das Schaffen des Meisters zum Ausdruck zu bringen. In diesem Zusammenhang spielte Maisky Bachs Solosuiten zum dritten Mal ein, die damit sicherlich ein, wenn nicht das zentrale Werk in Maiskys Konzertrepertoire darstellen.
Durch zahlreiche Auftritte mit führenden Orchestern der Welt, eine regelmäßige Präsenz bei den renommiertesten internationalen Festivals und Klassikreihen, aber auch durch die Zusammenarbeit mit hervorragenden Dirigenten wie Leonard Bernstein, Carlo Maria Giulini, Lorin Maazel, Zubin Mehta, Riccardo Muti, Giuseppe Sinopoli, Vladimir Ashkenazy, Daniel Barenboim, James Levine, Charles Dutoit, Mariss Jansons, Valery Gergiev und Gustavo Dudamel sowie Kammermusikpartnern wie Martha Argerich, Radu Lupu, Nelson Freire, Evgeny Kissin, Lang Lang, Peter Serkin, Gidon Kremer, Yuri Bashmet, Vadim Repin, Maxim Vengerov, Joshua Bell, Julian Rachlin, Janine Jansen und andere hat Mischa Maisky seinen internationalen Ruf als Cellist gefestigt. 
Informationen
PROGRAMM
Ludwig van Beethoven 
Grosse Fuge, op. 133
Rolling Stones / Daniel Schnyder 
Sympathy For The Devil
Franz Schubert 
Sonate in a-Moll für Arpeggione und Klavier D. 821 
Fassung für Violoncello und Streichorchester
Abdullah Ibrahim / Daniel Schnyder
Blanton aus ‹African Symphony›
Wolfgang Amadé Mozart 
Sinfonie Nr. 25 in g-Moll, KV 183
Jimi Hendrix / Daniel Schnyder 
Purple Haze Variations
AUFFÜHRUNGSORTE
Sa 30.01.16 — 17.00 Uhr
Rieden/SG, Rainhalle
So 31.01.16 — 19.30 Uhr
Zürich Tonhalle, Kleiner Saal
Mo 01.02.16 — 20.00 Uhr
Genève, Conservatoire de Musique, Grand Salle
Kompositionen
Beethoven hat die «Grosse Fuge» im Januar 1826, vor genau 190 Jahren, als Finale für das Streichquartetts Nr. 13 in B-Dur geschrieben. Mit der «Grossen Fuge» verliess Beethoven die klassischen Prinzipen und Hörgewohnheiten und wies weit in die Zukunft: Er entwickelte die Fugentechnik revolutionär weiter und schlug musikalische Wege ein, die erst viel später wieder fortgesetzt wurden. Die Fuge verweigert sich streckenweise jedem Ideal ästhetischen Wohlklangs und stiess bei den Zeitgenossen mehrheitlich auf Unverständnis. Auf Wunsch seiner Verleger wurde die Fuge ihrer Komplexität wegen vom Streichquartett abgetrennt, separat herausgegeben und durch einen gefälligeren Satz ersetzt. Auch heute noch wünscht man sich mehr als zwei Ohren beim Hören dieses Ausnahmewerks.
Die Rolling Stones entwickelten das Musikstück «Sympathy For The Devil» im revolutionären Jahr 1968 improvisatorisch im Laufe der Sessions für ihr Album Beggars Banquet. Den Songtext hatte Mick Jagger unter dem Eindruck von Michail Bulgakovs satirischem Kult-Roman Meister und Margarita geschrieben. Der Schweizer Komponist Daniel Schnyder bearbeitete diesen Klassiker der Rockmusik für Streichorchester.
Schubert war 1824 durch Krankheit gezeichnet und fühlte sich unglücklich und elend. Die meisten Abende verbrachte er in Gasthäusern. Wenn er wieder mal kein Geld in der Tasche hatte, beglich er die Zeche mit einem Lied, das er gerade am Wirtshaustisch auf Papier brachte. Trotz Krankheit und Not schrieb Schubert in diesem Jahr einige seiner grössten Werke, darunter auch die Sonate in a-Moll für Arpeggione und Pianoforte. Die Arpeggione wurde 1823 in Wien erfunden: Sie hatte sechs Saiten in Gitarrenstimmung mit Bünden, wurde aber nicht gezupft, sondern mit einem Bogen gestrichen. Als die Sonate 1871 im Druck erschien – Schubert war längst tot – war die Arpeggione vergessen und so wurde sie für Violine oder Violoncello veröffentlicht. 2004 arrangierte die Komponistin Dobrinka Tabakova die Sonate für Violoncello und Streichorchester.
Der südafrikanische  Jazz-Pianist und Komponist Abdullah Ibrahim (*1934) wuchs als Adolph Johannes Brand bei seinen Grosseltern in einem Schwarzen-Ghetto in Kapstadt auf. 1962 verliess er Südafrika und kam in die Schweiz. Hier trat er mit seinem Dollar Brand Trio häufig im legendären Jazzclub Cafe Africana auf, wo er von Duke Ellington entdeckt, gefördert und nach New York City mitgenommen wurde.
Jimmy Blanton war ein amerikanischer Jazz-Kontrabassist, der in seiner Zeit in der Duke Ellington Band (1939 bis 1941) zu einem der einflussreichsten Bassisten der Jazzgeschichte wurde.
Die Komposition «Blanton» besteht aus einer Basslinie, die Abdullah Ibrahim für Jimmy Blanton geschrieben hat, die dieser aber nie spielte. Daniel Schnyder fand das Manuskript bei Ibrahim im legendären Chelsea Hotel in Manhattan und komponiert daraus ein Stück für Orchester, das auf den beiden CDs «African Symphony» und «African Suite» zu hören ist. 
Vier radikal exponierte Hörner, eine romantisch-dramatische Moll-Anlage und die rauschende Sturm und Drang-Geste: Mozarts «kleine» g-Moll-Sinfonie ist ein kompromissloses Experiment. Er erprobte neue Ausdrucksbereiche: Sie ist gekennzeichnet durch eine dramatische Grundhaltung, schroffe Stimmungswechsel und tiefe Schmerzlichkeit. Es ist Mozarts erste Sinfonie in einer Moll-Tonart, wobei gerade die Tonart g-Moll in jener Zeit in Verbindung mit dem Ausdruck von Leidenschaft, Leid und Schmerz charakteristisch war. Die Sinfonie entstand im Herbst 1773 im Anschluss an einen Aufenthalt in Wien, bei dem er sich gewissermassen «vor Ort» über den aktuellen kompositorischen Stand der Gattung Sinfonie informiert haben dürfte.
Jimi Hendrix veröffentlichte 1967 «Purple Haze» als Eröffnungsstück seines Debütalbums «Are You Experienced». Der Song wird dominiert durch Hendrix' revolutionäres Gitarrenspiel. Der Klang der Gitarre ist verzerrt, und die Intonation kann mittels eines Hebels verändert werden. Das erlaubte ein dreckiges, farbenreiches und bluesiges Spiel. Hendrix war mit seinem ersten Album stilbildend für den psychodelischen Rock. Daniel Schnyder hat diese Klänge und Rhythmen kongenial zu einem einzigartigen Werk für Streichorchester bearbeitet.
Gábor Takács-Nagy, Leitung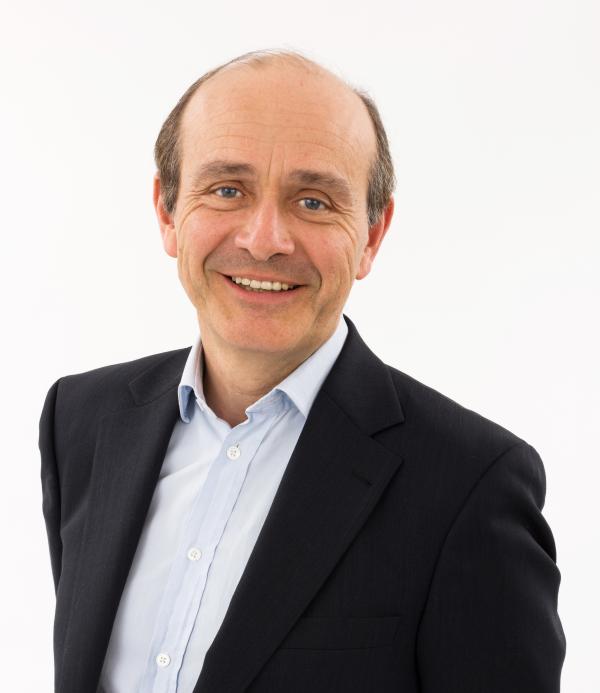 Der in Budapest geborene Gábor Takács-Nagy begann im Alter von acht Jahren mit dem Violinspiel. Noch als Student an der Franz-Liszt-Akademie gewann er 1979 den ersten Preis am Jenö Hubay Wettbewerb. In den Meisterklassen von Nathan Milstein vervollständigte er seine Studien. Seine Lehrer waren Ferenc Rados, András Mihaly, Sándor Végh, Zóltan Székely und Gyögy Kurtág.
Gábor Takács-Nagy war von 1975 bis 1992 Gründungsmitglied und Primarius des Takács Quartetts. Dieses musizierte mit Künstlern wie Sir Georg Solti, Lord Menuhin, Isaac Stern, Mstislav Rostropovitch, András Schiff, Mikhail Pletnev, Joshua Bell, Zóltan Kocsis oder Gidon Kremer. Zahlreiche Einspielungen für Decca und Hungaroton dokumentieren die ausserordentliche Musizierkunst dieses Streichquartetts. 1982 bekam Takács-Nagy den Liszt-Preis.
1998 gründete er mit Zóltan Tuska, Sándor Papp und Miklos Perényi das Mikrokosmos Streichquartett. Ihre 2008 erschienene Gesamtaufnahme der Quartette Bartóks wurde mit dem «Excellencia» Preis des Pizzicato Magazine ausgezeichnet. Takács-Nagy gilt als authentischer Interpret der ungarischen Musik, insbesondere des Werkes von Béla Bartók.
2002 begann Gábor Takács-Nagy zu dirigieren, 2005 gründete er sein eigenes Ensemble, die Camerata Bellerive, das Orchester-in-Residenz des Festival de Bellerive in Genf. Im folgenden Jahr wurde er musikalischer Leiter des Weinberger Kammerorchesters, 2007 musikalischer Leiter des Verbier Festival Chamber Orchestras. Unter seiner Leitung konzertiert dieses mit Künstlern wie Martha Argerich, Joshua Bell und Angelika Kirchschlager. Von 2010 bis 2012 war er musikalischer Leiter des MAV Symphony Orchestra Budapest, seit September 2011 musikalischer Leiter der Manchester Camerata. 2012 wurde er Principal Guest Conductor des Budapest Festival Orchestra, und 2013 wurde er zum Principal Artistic Partner des Irish Chamber Orchestra ernannt.
Gábor Takács-Nagy ist ein engagierter und höchst begehrter Kammermusiklehrer. Seit 1996 ist er Professor an der Haute Ecole de Music in Genf, 2009 wurde er auf den Lehrstuhl für Kammermusik des Northern College of Music in Manchester berufen. 2012 wurde er Ehrenmitglied der Royal Academy of Music in London.
Weinberger Kammerorchester
Die Idee des Weinberger Kammerorchester entstand 2005 in einer angeregten Diskussion zwischen Gábor Takács-Nagy und Peter Grob auf einer Zugreise entlang des Lac Léman von Montreux nach Genf. «Nur ein Musiker, der begeistert ist, kann sein Publikum begeistern und bewegen. Wir müssen ausserordentliche Bedingungen fürs Orchester schaffen, sensationelle Erfahrungen bieten, um dann unserem Publikum einzigartige Erlebnisse und unvergessliche Momente bieten zu können.»
Jährlich seit 2006 werden ausgewählte Kammermusikerinnen und Kammermusiker aus der Schweiz und ganz Europa nach Zürich eingeladen, um in einem Workshop Musik weiterzuentwickeln, ein Programm einzustudieren und sich auf Auftritte vorzubereiten.
Für die musikalische Leitung ist der in Genf wohnende Gábor Takács-Nagy verantwortlich. Als profilierter Dirigent und Professor für Kammermusik hat Takács-Nagy grosse Erfahrung, junge Musiker zu Spitzenleistungen anzuspornen. Takács-Nagy und das Ensemble arbeiten jeweils über eine volle Woche. Die aussergewöhnlich intensive und fokussierte Probearbeit ermöglicht es dem Ensemble, packende, in alle Details fein ausziselierte Interpretationen zu erarbeiten und hohe klangliche Homogenität zu erreichen. Die Musiker teilen ihre grosse Leidenschaft, pflegen alte Freundschaften und knüpfen neue. Im Weinberger Ensemble mitzuwirken heisst auch Abstand von der täglichen Routine gewinnen und neue Energie zu laden. Dieser Geist der Einmaligkeit macht die fesselnden Konzerte des Weinberger Kammerorchesters zu prägenden Ereignissen.
Traditionell arbeitet das Ensemble mit Schweizer Komponisten zusammen – für jedes Konzertprogramm entsteht ein neues Werk, welches mit dem Komponisten persönlich einstudiert wird. So waren in den vergangenen Jahren Kompositionen von Daniel Schnyder, Fabian Müller, Martin Wettstein und Rodolphe Schacher zu hören. Als Solisten traten Miklos Perenyi, Steven Isserlis, Julian Bliss, Paul Meyer und Evelyn Glennie auf.
Wiederholt wurden Produktionen von Radio SRF aufgenommen und ausgestrahlt. In den Jahren 2012 und 2014 war das Ensemble eingeladen, im legendären Radiostudio 1 in Zürich Werke von Edvard Grieg, Daniel Schnyder, Fabian Müller und Béla Bartók aufzunehmen. 
Musikerinnen Besetzung 2016
Violine 1
Violine 2
Viola
Cello
Kontrabass
Oboe
Fagott
Horn
Konzertrückblick 2014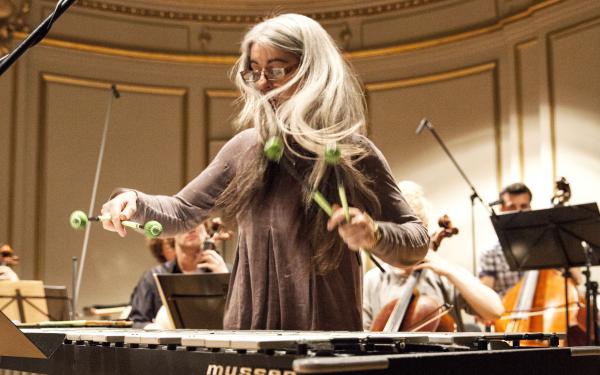 PROGRAMM
Béla Bartók
Divertimento für Streichorchester
SZ. 133 BB. 118
Fabian Müller 
Konzert für Vibraphon und Orchester
Uraufführung
Fabian Müller 
«Clatterclank» für Kleine Trommel und Streichorchester 
Eine Hommage an Jean Tinguely
Uraufführung
Wolfgang Amadé Mozart
Sinfonie Nr. 41, C-Dur KV 551, «Jupiter-Sinfonie»
Aufführungsorte
Sa 4.10.14
Genève, Conservatoire de Musique, Grand Salle
So 5.10.14
Rieden/SG, Rainhalle
Di 7.10.14
Zürcher Tonhalle, Kleiner Saal 
solistin
Evelyn Glennie hat als Erste in der Geschichte der klassischen Musik eine Karriere als Vollzeit-Solo-Perkussionistin aufgebaut und unterhalten. Als eine der vielfältigsten und innovativsten Musikerinnen der Szene verschiebt sie ständig die Grenzen und die Erwartungen an Perkussionsmusik. Sie ist berühmt dafür, ihre superbe Spieltechnik mit einem tiefen Verständnis für die visuellen Aspekte des Schlagzeugspiels zu verbinden, so dass ihre Aufführungen von grosser Vitalität geprägt sind. Für ihr vielschichtiges Werk wie auch ihr breites Wirken wurde ihr deshalb 2007 der Titel «Dame Commander of the British Empire» verliehen.
Zur Website von Evelyn Glennie
KOMPOSITION
 Fabian Müller (*1964) ist einer der gefragtesten Schweizer Komponisten seiner Generation. Seine Werke wurden durch grosse Musiker unserer Zeit wie David Zinman, Andris Nelsons, Andrey Boreyko, Sir Roger Norrington, Christopher Hogwood, Steven Isserlis u.v.a. uraufgeführt und erklangen in den renommierten Sälen der Welt wie der Carnegie Hall in New York, der Tonhalle Zürich, dem KKL Luzern oder dem Teatro Colon in Buenos Aires.
Media
Geschichte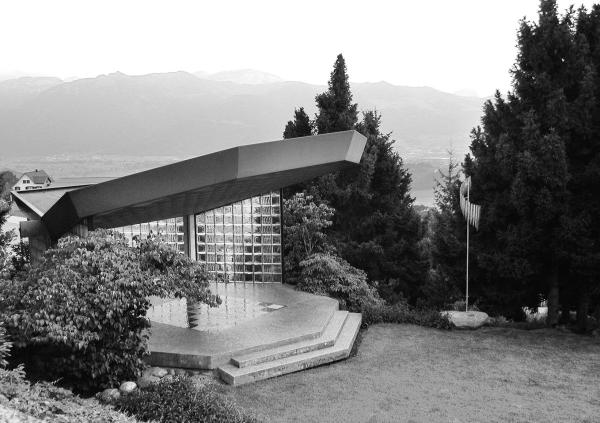 1971 liess der Unternehmer Isaak Weinberger im Park seines Landhauses in Rieden (SG) einen Musikpavillon errichten. Weinberger, der in jungen Jahren als Geiger arbeitete, spielte damals in lokalen Amateurorchestern. Der Pavillon sollte den Musikvereinen der Region ein Podium für ihre Auftritte bieten.
Die spektakuläre Aussicht über die Linthebene, zum Obersee und an die Gipfel der Glarneralpen bot dem Publikum eine einmalige Kulisse. Die Konzerte wurden sehr beliebt und zogen eine zahlreiche Zuhörerschaft an, was Kitty Weinberger, seine Gattin, inspirierte, professionelle Ensembles zu engagieren. Dies war die Geburtsstunde der Weinberger Konzerte.
Nun wurde in Rieden regelmässig klassische und volkstümliche Musik von hoher Qualität aufgeführt. Zahlreiche renommierte Orchester, Solisten und Kammermusikensembles traten dort auf, darunter das Ostschweizer Kammerorchester (Urs Schneider), das Heidelberger Kammerorchester, das Zürcher Kammerorchester (Edmound de Stoutz, Howard Griffiths) und das Amar Quartett. Als Solist oder Kammermusiker waren u.a. Karl-Andreas Kolly, Christian Poltéra, Philippe Jordan, Christoph Schiller, Kurt Meier, Matthias Ziegler und Christian Altenburger zu hören. Die Hanneli Musig, das Schweizer Oktett, ils Fränzlis da Tschlin oder die Alder-Buebe sind einige der Volksmusikformationen, welche in Rieden aufgetreten sind.
Nach dem Tode von Isaak Weinberger (1977) führte Kitty Weinberger die Konzertorganisation weiter und verbreiterte ihr kulturelles Engagement. Sie vergab Kompositionsaufträge an Komponisten wie Paul Huber, Fabian Müller und Ulrich Stranz. Viele dieser Werke wurden in Rieden uraufgeführt. 1981 erhielt Kitty Weinberger den Goldenen Violinschlüssel und wurde 1987 mit einem Anerkennungspreis der St. Gallischen Kulturstiftung für ihr uneigennütziges Engagement für die Musik ausgezeichnet.
Die Weinberger Konzerte sind weit über die Region Linth hinaus bekannt und bestens verankert. Dies zeigt sich in der über die Jahre stetig wachsenden Zuhörerschaft und Medienpräsenz. Seit 2008 finden die Konzerte in Rieden nicht mehr im Pavillon, sondern in der Rainhalle statt.
Impressum
Fotografien
Keyvisual/Foto Programm 2016: © Fabian Biasio
Orchesterprobe: © Fabian Biasio
Pavillion: Archiv Weinberger Kammerorchester 
Gábor Takács-Nagy: © Photo by Jonathan Keenan
Mischa Maisky: © Hideki Shiozawa
Evelyn Glennie: © Cambridge Newspapers Ltd
Konzert 2014: © Tanja Demarmels
MusikerInnen: ZVG; © bei den MusikerInnen

Redaktion: Weinberger Kammerorchester 
Gestaltung: meierkolb, Simon Rüegg